Thanks to those who joined in with the discussion on our Discord Server (July 19th). Your feedback is always important to us and this patch is the first to reflect the importance of cooperating with our community and producing good content.This is not the only patch we intend on applying based on the discussion. We do have Patch 1.0.8 also being prepared but afterwards we will be pushing towards a Summer Event and Custom Content.
General Changes
Sealed Heavenly Crossbow

Champion Level: 25

Min Dmg: 528

Max Dmg: 639

Hit Rate: 486

Crit Chance: 18%

Crit Dmg: 180%
Sealed Hellord Crossbow

Champion Level: 25

Min Dmg: 578

Max Dmg: 699

Hit Rate: 437

Crit Chance: 14%

Crit Dmg: 200%
Luminiel's Shining Crossbow

Champion Level: 45

Min Dmg: 553

Max Dmg: 669

Hit Rate: 462

Crit Chance: 16%

Crit Dmg: 190%
Level 60 ~ 69

Round 1

Round 2

Round 3

Round 4

Completion
Level 70 ~ 79

Round 1

Round 2

Round 3

Round 4

Completion
Level 80+

Round 1

Round 2

Round 3

Round 4

Completion
Therese's Treasure Locket Changes
So this system didn't quite hit the mark on what we were trying to achieve. The idea was simple, allow a way to produce useful items by either playing the game or having a gold sink. It however didn't turn out that way so we've had to revamp it.We've basically split the system up into 2 parts, the first being the original idea of having the gold option at Therese with a main prize and many rewarding items. The second is the item itself, it's now going to be used as a way to provide useful limited items to players throughout their journey.
It's important to understand the difference between these systems as one is used as a gold sink and the other is used to produce items to assist players as they play.We will update the gold rewards on a monthly basis including the main reward.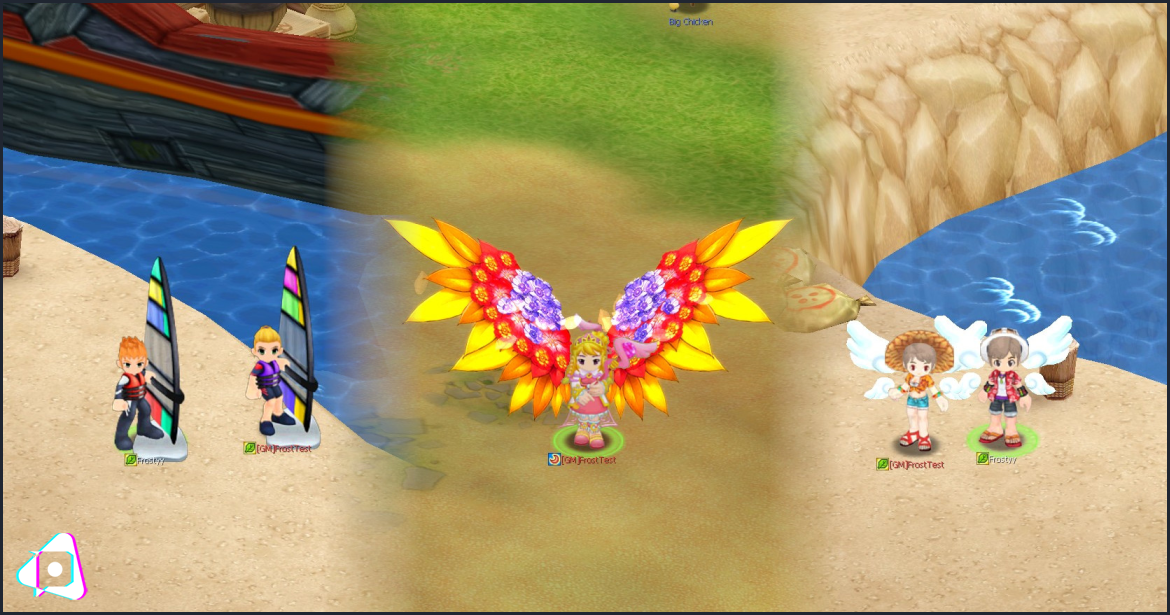 NosMall Changes
This weeks Fortune Bags are

"Tropical Set",

"Windsurfer" and

"Petal Wings"!You can see what these items provide you below: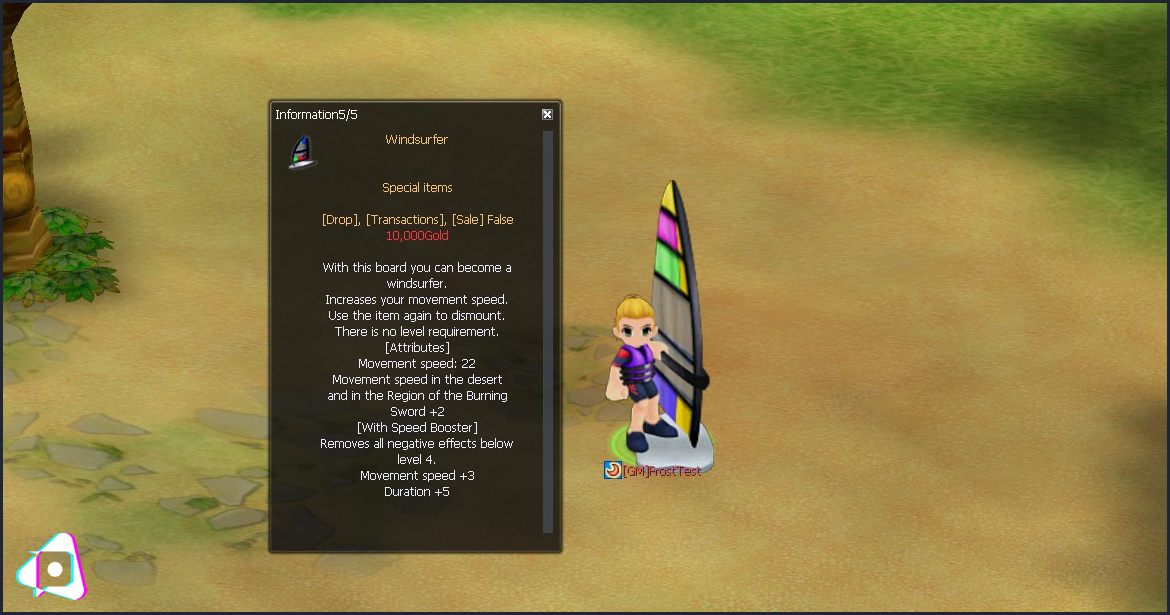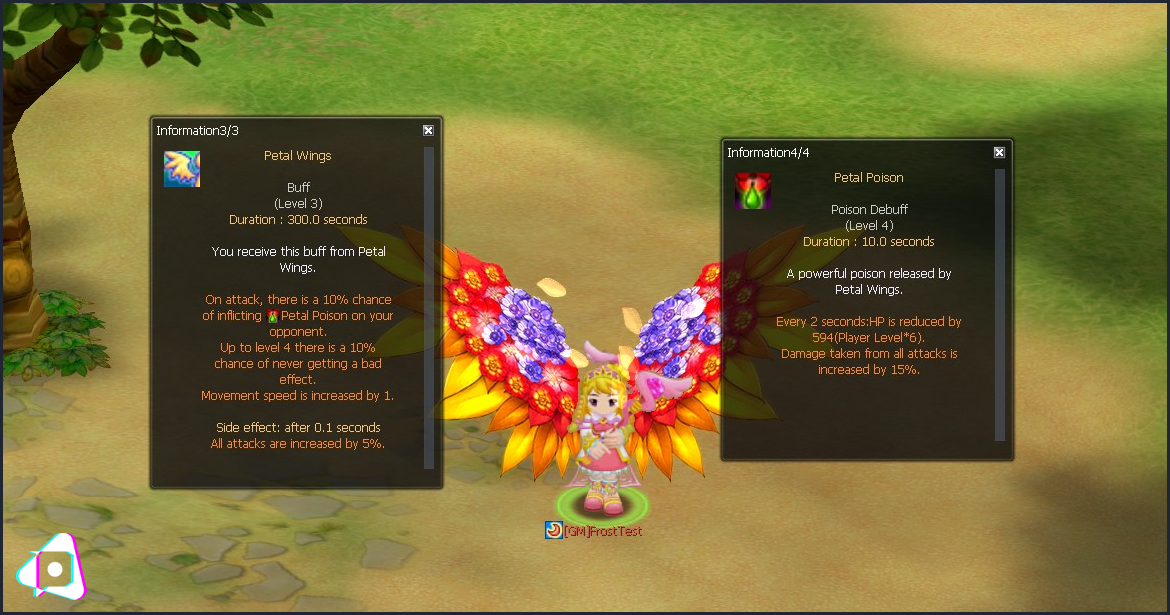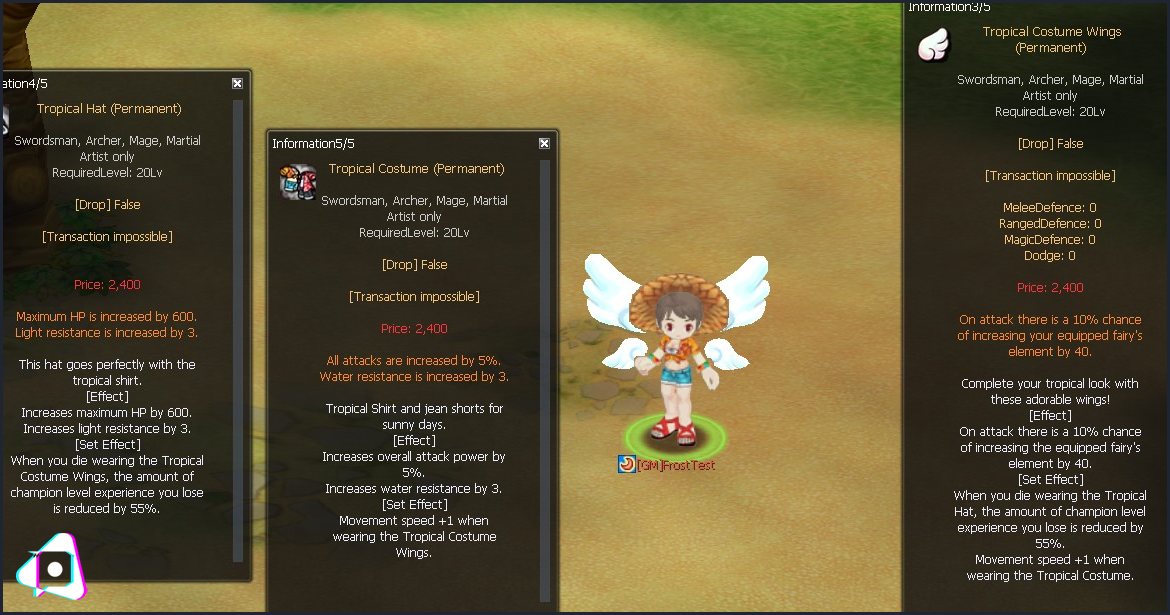 Bug Fixes
We are working on several known issues but haven't had the capabilities of testing the fixes fully. We hope to bring more fixes to you soon!
Weekend Event
We've decided that the weekend events will run on a 2 week basis. The next event held will be done next week and we will announce it in the patch notes only when we have an event to offer.These events will be labelled as "Happy Hour" Events, despite it being an entire weekend it just fits the type of event it is.
We are always curious on your opinion. Please do not hesitate to contact us regarding any concerns or any suggestions to improving the content we have provided you.See you in NosVille!